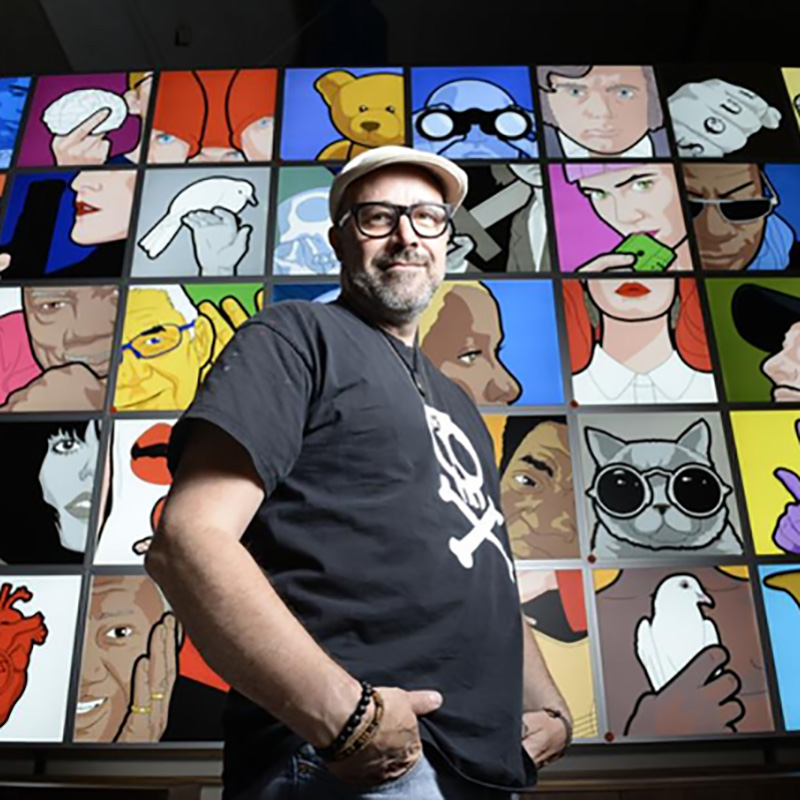 Grégoire Guillemin, aka "Léon", refuses to let his childhood passions sleep in the drawers of the past. From 1930's vintage to modern day Pop Art, he navigates between different styles using experimentations and minimalistic art techniques. Even if he is often perceived as one of the leading actors in the "Geek Art" movement, doesn't see himself as a contemporary artist, more as an "Eclectic Graphical Gamer". His various projects, like Exercises of Style and Famous Capsules, already gained a lot of attention on the web.
His series Secret Life Of Heroes and Pop Icons achieved notoriety. The artwork is humorous, slightly racy and completely captivates the audience as they discover a new side to their most beloved childhood heroes.
On the occasion of its 50th anniversary, the Montreux Jazz Festival has once again given carte blanche to an artist. This year, Greg Guillemin was invited to work a pop-art transformation on the portraits of the musicians whose performances will color this jubilee edition. He dug deep into the programme, turned things inside out, and never took the easy path.